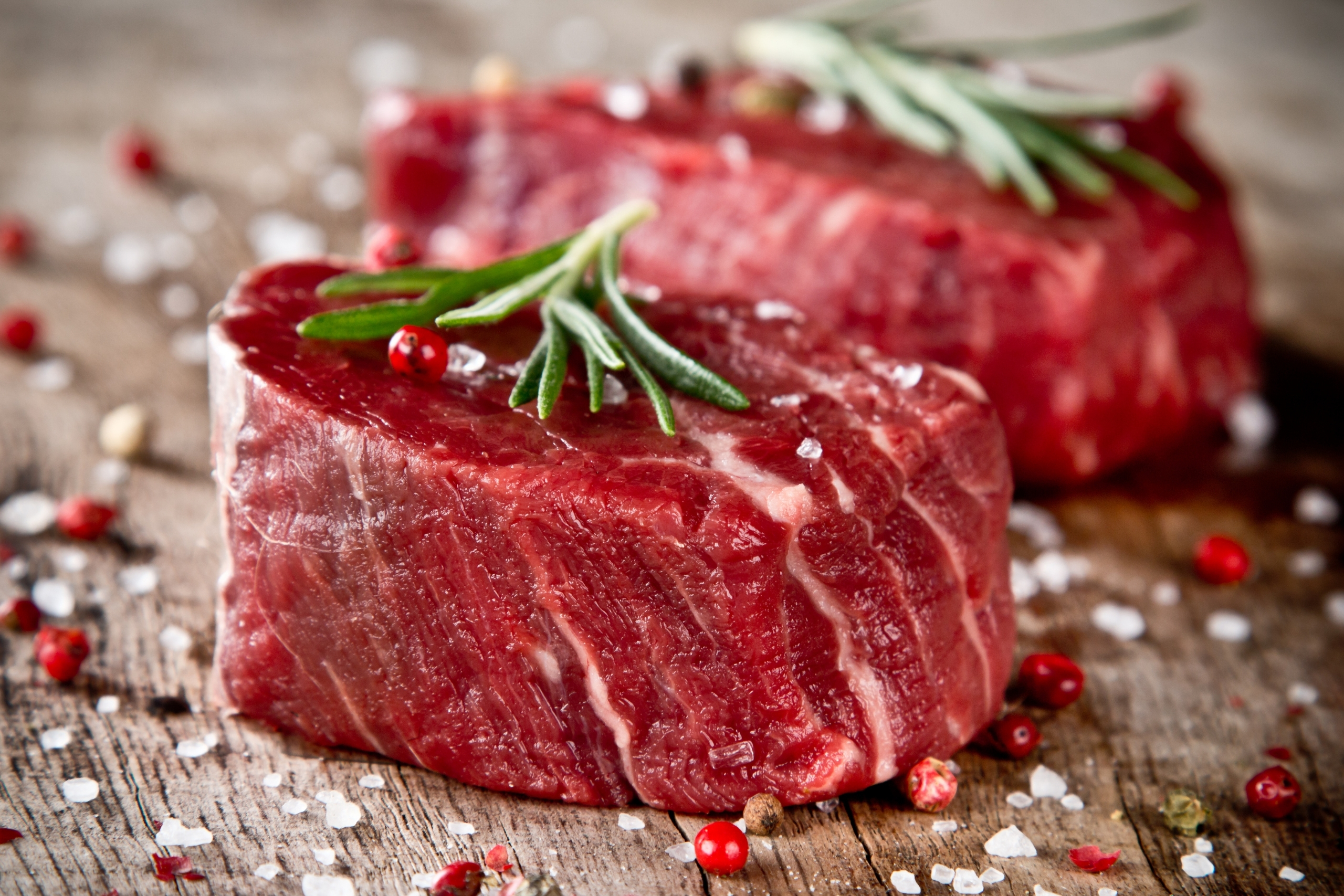 Plate everything with confidence.
There's nothing quite like a perfectly cooked pan-seared prime beef eye fillet that cuts like butter. Unless it's a succulently braised leg of rosemary-infused lamb. Or maybe a classic cut of pork, roasted with peppercorns and garlic. 
We love supporting chefs to push the culinary envelope by supplying them with high-quality, tender and flavoursome cuts of meat from dedicated New Zealand farmers. However, we also seek to provide a variety of quality meats to suit any price point.
We have our own in-house butchery, where we prepare and package the majority of cuts to suit each chef's preference. Our butchers work hard to provide hand-Crafted sausages to our Chefs. Our hand-crafted sausages include the fresh chorizo sausage, which won the Gold Medal at the Devro Great New Zealand Sausage Competition. Handmade by our skilled resident butcher with only natural ingredients, this smokey, juicy number will delight and tantalise your tastebuds.
Our house-made sausages include the fresh chorizo gold medal winner (100gm ea); freerange pork and fennel (100gm, 35gm ea); prime beef (100gm, 35gm ea); and lamb merguez (35gm ea.).
We deliver unbeatable freshness every day – chilled or frozen – so chefs can concentrate on creating their next dish. We are as picky and driven and as proud of what we do as everyone we work with. That's why we prepare and package the majority of cuts to suit each chef's preference: pre-prepared individual portions ready to go, whole cuts of meat to be prepared in their own kitchen, or a selection of meats packaged by weight.
Free range pork and chicken is always available, and for those chefs looking for something a little different, we can provide an exquisite selection of wild game.
Where possible, we keep our products in the supplier's original packaging; so you receive your selection of meat as fresh as possible, we minimise additional packaging being introduced, and you know you are getting exactly what you ordered.
Providing meat to meet your needs
We work with New Zealand owned and operated farmers and suppliers to source the finest meat products available.
We offer the convenience of freshly prepared and pre-packaged meats according to your needs. All of our meat products are delivered daily, chilled or frozen, via our temperature controlled delivery vehicles. Nothing is too much trouble – whether it is sourcing premium game to cured meats, we make it a priority to source what you need.
Our easy-to-use online ordering system is backed by our customer support center, available day and night on 0800 PRODUCE.
If you are new to us and curious about what we have to offer, we would love to chat with you. Simply fill out our enquiry form – it is fast and simple, taking less than 5 minutes to complete. Once submitted one of our friendly team will make contact. It's that easy!