WE ARE THE LINK BETWEEN FIELD AND PLATE
Great culinary dishes need two things: the highest-quality, freshest and most innovative ingredients available, and the passion and confidence to use them in creating extraordinary dishes.
From day one, our vision was to be the most admired and most trusted foodservice partner to our country's chefs; bringing them the season's best vegetables, fruit, and herbs, and the highest quality meat, dairy, and dry goods.
We've built our business and our reputation by supporting our dedicated growers and farmers – who produce the country's choicest, most flavoursome foods – and our chefs who continue to push the culinary envelope. We seek to buy from the finest growers, farmers, and suppliers to provide you with the quality you demand. And we do it in a way that sees everyone benefit: our suppliers, our chefs, our environment, and our community as a whole.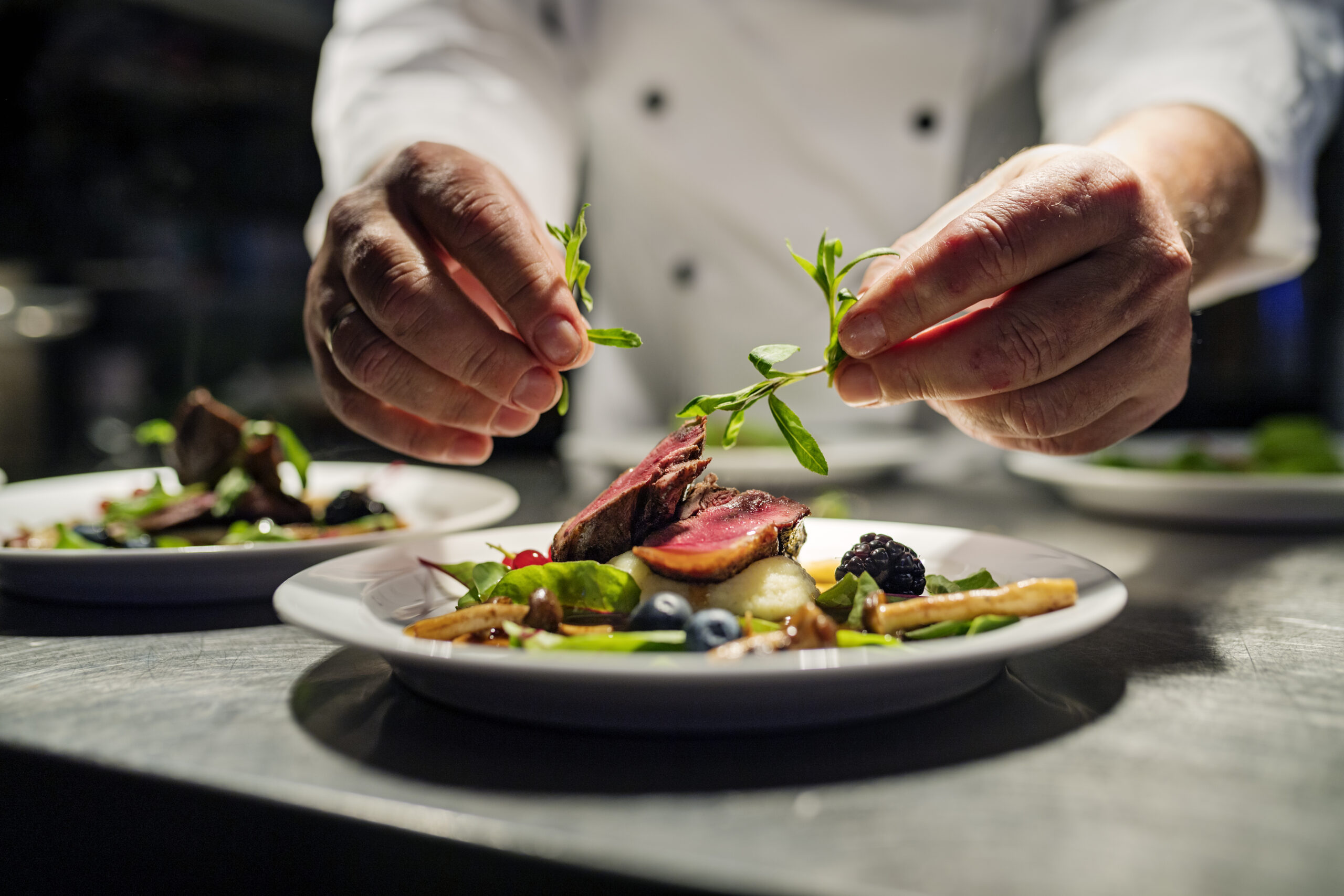 We deliver fresh produce to your door
Allowing chefs to focus on what they do best – we take care of the rest.
TALKING THE TALK, WALKING THE WALK
Strong supplier-chef relationships are built on trust and listening.
If what we are was simply about being a reliable delivery service, anyone could do it. So we listen, hard, to what chefs tell us they require from their food supply partner to see alchemy happen. We understand their ambition. We understand their need to succeed. And we understand that timing is everything in this business.
Chefs are the artists; we supply the premium ingredients they create with. So we set out every day to bring our chefs the choices, innovations, helpful advice and reliability they require to turn raw ingredients into culinary dishes they can be proud of. Because we're all in this business for the same reason: to be the very best at what we do.
GROWING PARTNERSHIPS - DREAM TEAM
We know we can only supply our chefs with the finest and freshest ingredients in the market because of our roster of award-winning supplier partners – including Curious Croppers, Garage Project and Over the Moon Cheese.
From adventurous boutique makers to well-known brands, from New Zealand to anywhere in the world, we make it our business to buy the highest quality ingredients available. Our suppliers are as picky and driven and proud of what they do as we are. Working together, we consistently bring chefs an inspired range of innovative tastes, colours and textures.
We believe little things can make a huge difference. If we work to make The Produce Company as sustainable as possible, then we can help to protect our planet.
We believe in recycling what we can, donating unused food, and seek to reuse wherever possible. Reducing our carbon footprint is more than just a slogan, we actively look for opportunities to be sustainable wherever we can.
Everyone has a part to play in New Zealand's future. This is ours.
It takes a plastic bottle more than 450 years to decompose, and a plastic bag can take up to 1,000 years. Reducing the amount of plastic in New Zealand landfills is good for our country and good for our industry.
We use 100% recyclable green netting for our packaging that uses 50% less plastic than regular plastic bags. We also use biodegradable liners for our crates. The liners have been designed to naturally degrade and convert into compost in five years – more than 20 times faster than regular plastic.
If you are what you eat, you are also where you live and work. We know our success depends on strengthening and supporting our neighbourhood communities. To that end, wherever possible we buy locally, support local events, fundraise and donate to local initiatives.
We are proud to be supporting Everybody Eats. A pay-as-you-feel dining concept for everyone. We support them with food donations, so they can work with New Zealand Chefs to prepare tasty 3-course, set menu dinners for anyone. It allows Kiwis to experience healthy, delicious meals without having to worry about the bill, with the pay-as you-feel dining concept Kiwis can pay as little or as much as they are able for their food.
Additional support is also being given to The South Auckland Christian Food Bank by providing food donations to support struggling families in South Auckland. Their goal is to "To relieve poverty by distributing food and other basic supplies to people who are poor, in need, aged, or suffering genuine hardship; and provide relief, by establishing and providing counselling and other programs".
Food safety is at the heart of everything we do. The Produce Company's facility is MPI registered and fully compliant with our customised Food Control Plan. We are audited annually by MPI and also carry out our own internal audits, in order to maintain the highest of standards that we pride ourselves on.
We are also an Approved Transitional Facility, with all the biosecurity protocols in place to enable us to receive and unpack import containers. We are fully committed to our staff and our visitors; internal health and safety audits protect the health and safety of our team and any visitors to the site.