New Community Initiative
Lockdown has been challenging for many of us. Spare a thought for our most vulnerable, where putting food on the table is extremely difficult.
We've joined forces with the Tāmaki Regeneration Company to support a new community initiative called KaiAwhi, which is responding to food insecurity in East Auckland. KaiAwhi (Kai meaning Food + Awhi meaning Support) is a community-led solution to kai insecurity that operates with the support from Ruapotaka Marae. The KaiAwhi team are local people, largely volunteers who care passionately about looking after whānau in Tāmaki. Families or neighbours experiencing food insecurity can access a fresh kai box, and support from Ruapotaka Marae.
The KaiAwhi team have moved into space in the Produce Company warehouse, and 100-200 food boxes are picked and packed each week to support whānau in Tāmaki. Together we are sourcing high quality food within the supply chain at no or low cost. We look forward to sharing more about this new initiative in the future.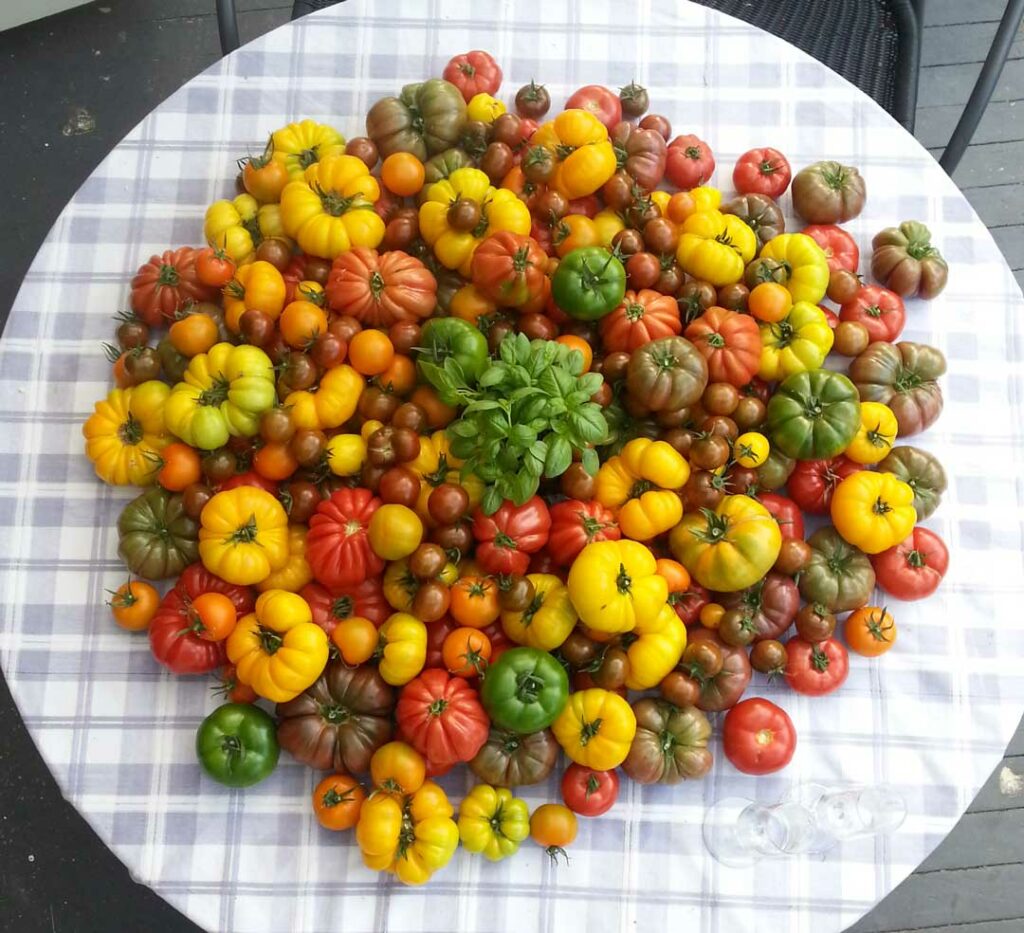 When Anthony met Angela, he was already accustomed to growing regular tomatoes through his experience in horticulture. But, in 2008 the pair decided to take a different route. They began to experiment with their products to deliver unique and appealing produce, which they could put straight to the test at the Clevedon Village Farmers Market, where their products were very well received. Keen to share their produce with a larger audience, the Curious Croppers sought to supply restaurants in Auckland with the logistical help of the Produce Company.
The 'Tiny Growers,' as Anthony and Angela, and their children Max and Olivia call themselves, continue to operate on a humble scale to ensure the best quality, which could not be achieved on a mass scale. By having their tomatoes work for their top taste by putting them under the necessary stress, they will be in their best shape and taste when they arrive in your kitchen – fully prepared to contribute to 'Wow!'-inducing, colourful, and healthy dishes.
Excited and keen to expand your arsenal of colourful goodness further? Not a problem!
Their Spanish Red and Oxheart tomatoes are popular among chefs. The Spanish for their flavour and the oxheart for their interesting patterns when sliced.
It seems the tomatoes did not fall far from the tomato plant, as Max and Olivia are excited to help their parents out in their noble pursuits, and are curious about the processes of growing the best fruit and veggies we could wish for.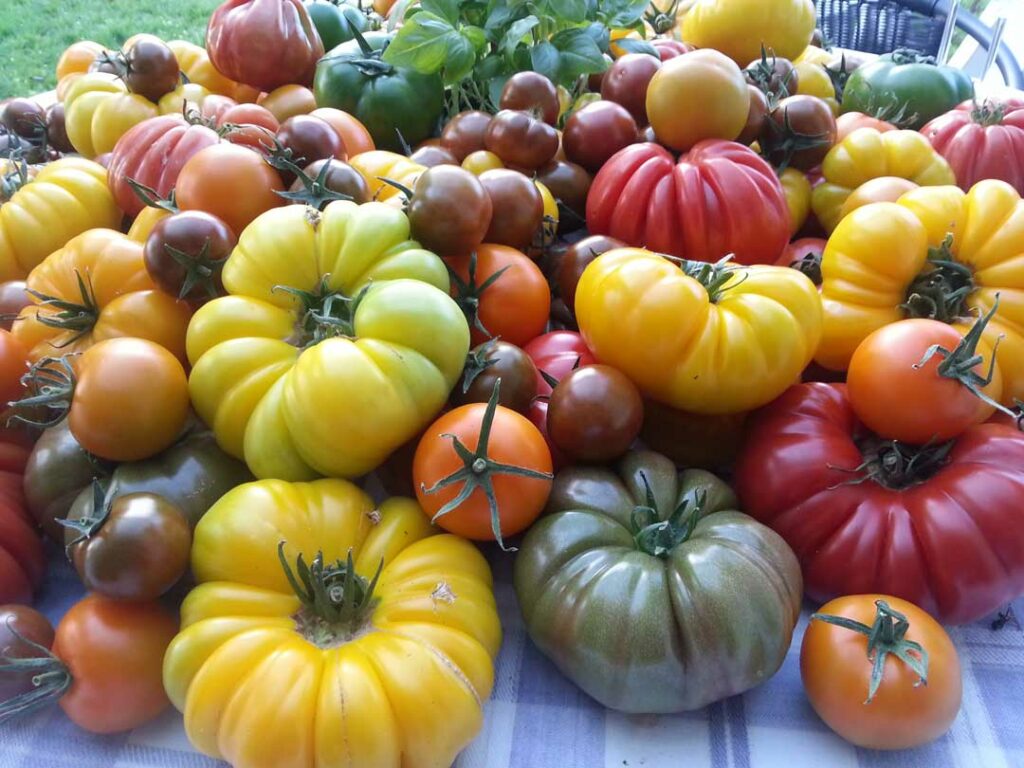 The next best thing to fresh is freshly-frozen
The great thing about freshly- frozen foods is that you can have them all year round, no matter the season. We want our customers to experience creative culinary freedom with our frozen goods. We always love sourcing speciality frozen goods and make it a priority to source what you need, where we can. Chat with us to see if we can source your specialty item. 
Our easy-to-use online ordering system is backed by our customer support centre, available day and night on 0800 PRODUCE.